There are always good reasons for having a backup of a WordPress website. If only so that no data is lost or that all data can be restored immediately in the event of a hacker attack. In this article, we'll show why it's best to start backing up right away!
Data loss can affect anyone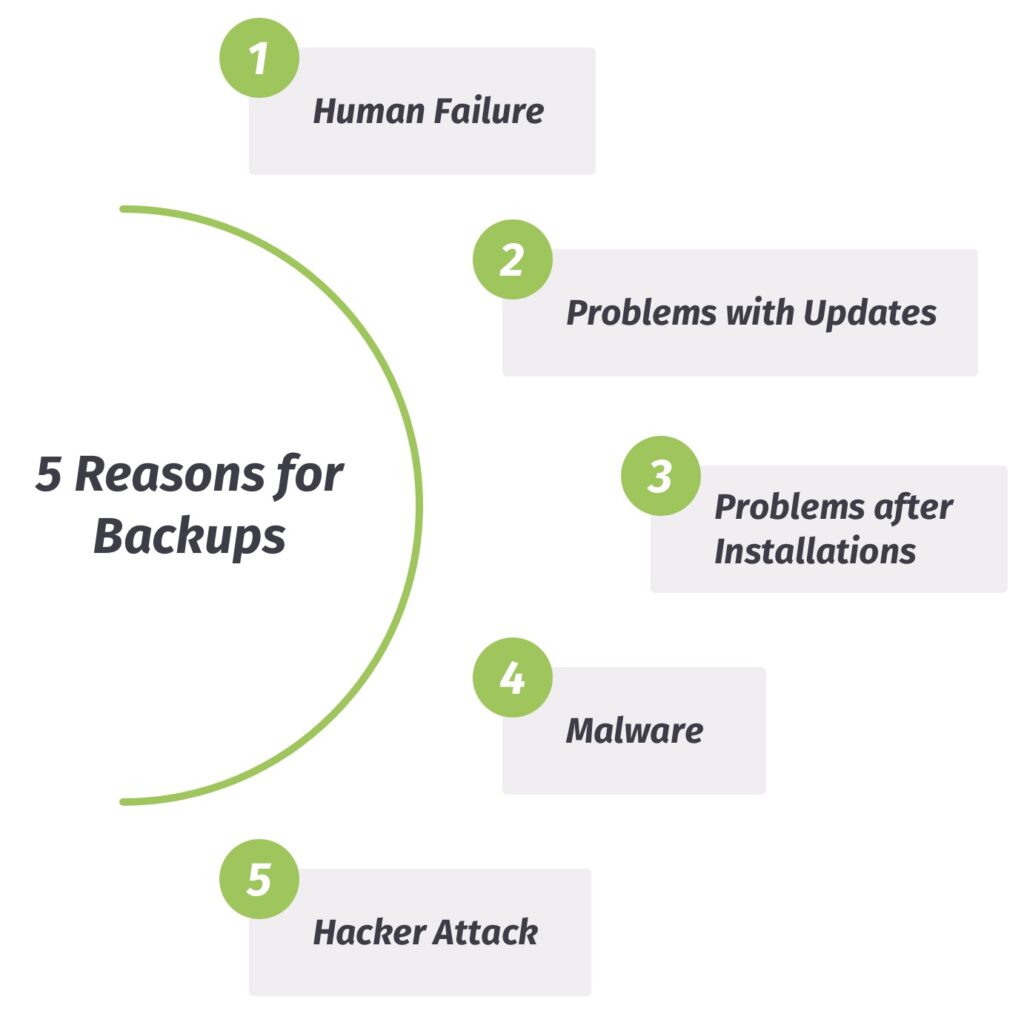 Even if one thinks that everything that has been worked out is well-stored on the WordPress website, it can still happen that important data is accidentally deleted. Be it because it was hectic and you forgot to save your final data, or because a colleague was working on the same website, thought a document stored there was out of date and simply deleted it. The possibilities are innumerable and can occur unexpectedly.
This is why it is all the more important to store all data in a backup. But even without human intervention, systemic data losses occur again and again. So make sure you have a backup from which you can easily upload your data back to the system in an emergency. To do this, even several data backups can or should be carried out to store them in different locations, e.g. one copy on the server, another one in the cloud. This means that you have your data at your fingertips whenever data might get lost.
1. Human Failure – When humans process data…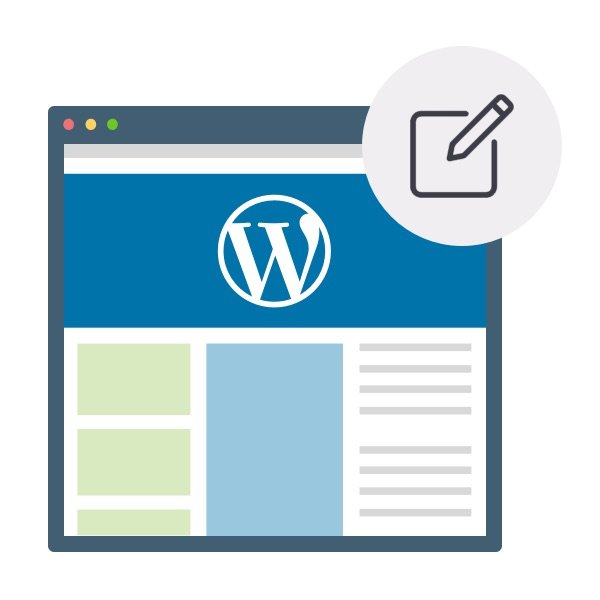 As mentioned briefly in the previous section, humans can also contribute to data loss. None of us is immune to mistakes. Of course, you can idly try to recover lost data by yourself.
Ultimately, one will not be able to avoid a professional data backup to restore the WordPress website here either. And in the best case, several times a day or week, so that all processing phases are documented and data can be restored more quickly.
2. Updates – The unknown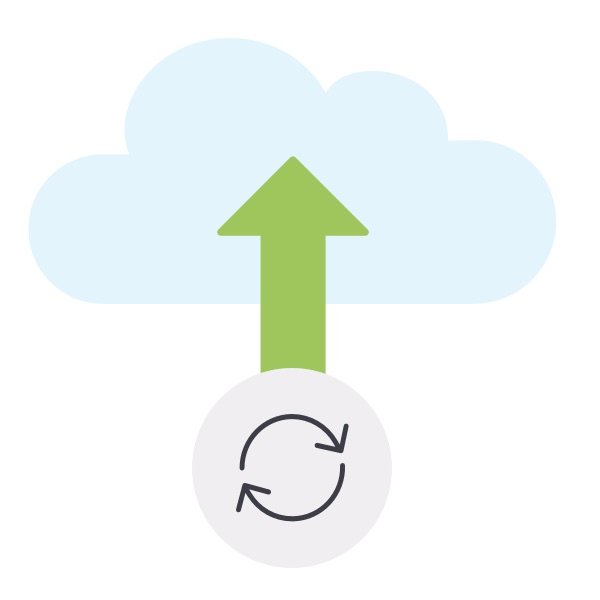 Doesn't that sound familiar? You want to "just quickly" perform a "simple" WordPress update because you have just received a friendly message saying that it is important. And of course it is important so that your WordPress website can continue to function smoothly.
But then something goes badly wrong with the update and the website doesn't look like it did before. Then, you can be happy if you have performed a database backup in good time – regardless of whether it is automatic or manual -, and you can simply restore your data.
3. Update is one thing, installation is another one…
Classic case: You find a new theme or plugin for the WordPress website and all you have to do is install it. Installation usually takes place automatically and without any significant problems. But it can also happen that the new theme or plugin is not compatible.
So before activation, one should make sure that the theme or plugin has been rated well and that it is regularly revised by the developers. Basically, back up your WordPress website before installing so that you can easily restore your data in the event of compatibility problems.
4. Malware and other side-effects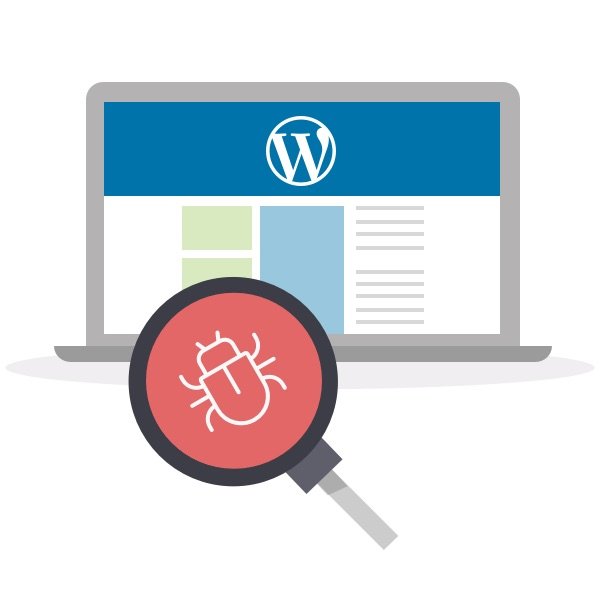 Many may wonder what malware has to do with a WordPress website? Some websites are susceptible to malware and even infected with it, although it's not clearly recognized.
How can this happen?! For example, by installing an outdated plugin on the WordPress website that is infected with malicious software. If the damaged plugin is now specifically looking for vulnerabilities, then any files could be infected that can no longer be executed properly.
A special circumstance arises with websites: Even if the security hole has been discovered, it may not be 100% fixed. To be on the safe side, we recommend backing up the WordPress website and keeping malware away by restoring the backed up data.
5. Hacker attack, or: "Once upon a time there was a website"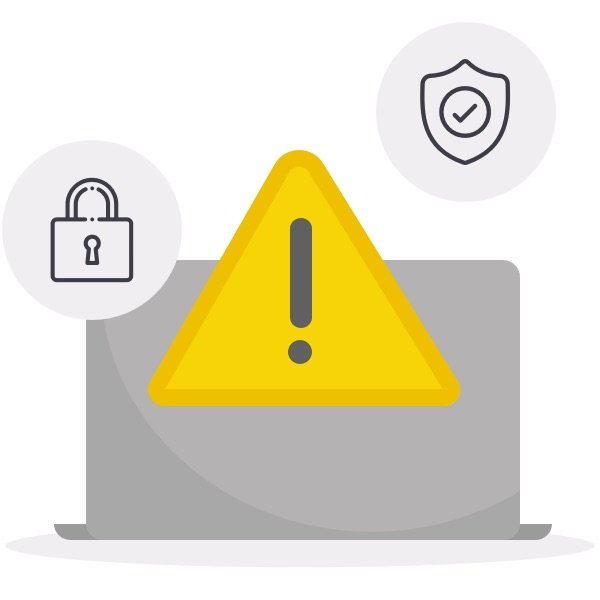 The worst thing that can happen to you with your WordPress website is certainly a hacker attack – a break into the website. For in most cases this means complete loss and/or theft of data. Access to one's website is often blocked or deactivated by hackers.
In this case, too, your data is irretrievably gone. It actually goes without saying that one can protect the WordPress website in the best possible way with the right security precautions, such as two-factor authentication (2FA). Nevertheless, security loopholes can always occur, which could be misused maliciously.
If you have performed regular backups of your WordPress website, then restoring the backup will help you to get back to your WordPress website with the data, revise the access data and lock the hackers out of the system.
Securing one's WordPress website without data loss – with our backup plugins BackWPup or BackWPup Pro!
Privacy Overview
This website uses cookies so that we can provide you with the best user experience possible. Cookie information is stored in your browser and performs functions such as recognising you when you return to our website and helping our team to understand which sections of the website you find most interesting and useful.